F/G Putting Green Pin C/W Metal B.Saver & Plain Flag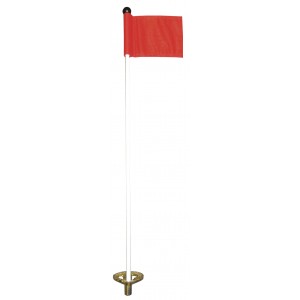 Brand:
CMW
Product Code:
N-05-01
Availability:
In Stock
Price (ex VAT): £24.95

1/"2" diameter fibreglass rod with quality metal lifter dish and top knob.
Standard fibreglass colour is white, but yellow is available.
Comes with a free spinning single ply tubed flag - plain, numbered
or with logo.
Plain flag available in a variety of colours.