Standard Finger Top Putting Green Pin - Plain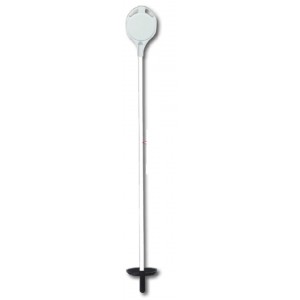 Brand:
CMW
Product Code:
D-04-04F
Availability:
In Stock
Price (ex VAT): £14.95

1/2" diameter fibreglass rod with plastic ball lifter dish and plastic finger top.
Standard fibreglass colour is white, but yellow is available. High quality plastic finger top, supplied plain white. Also available numbered or with a logo - see seperate listing.