Winter Size Aluminium Hole Cup Cover C/W Artificial Grass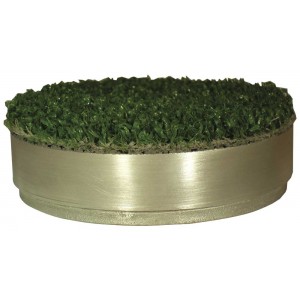 Brand:
CMW
Product Code:
N-23-04
Availability:
In Stock
Price (ex VAT): £15.95

Introducing the new and improved CMW holecup covers with artificial grass.
Made from cast aluminium with artificial grass top and designed to fit perfectly on your cup.
These holecup covers are of the highest quality.
Available in Standard and Winter holecup sizes.
Standard size 4.25 inch (see separate for 4.25 inch) and Winter size 6 inch
PLEASE NOTE: These cup covers are designed to fit hole cups that have been fitted to R&A standards which state that the hole cup must be at least 1 inch below the surface of the hole. This is standard on hole cup to be fitted into normal grass/soil. It is likely if you have hole cups in an artificial grass lawn that they are NOT 1 inch below. Therefore it is highly likely that if you buy this product the cover may sit proud of the top of the hole. Please check your holecups before purchasing.