7 Ft - White & Black Sleeved - UK Locking Metal Ferrule - US Top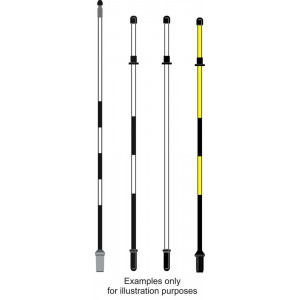 Brand:
CMW
Product Code:
UKLM07WBSUS
Availability:
In Stock
Price (ex VAT): £22.85

This flag pin comes complete with a UK locking metal ferrule designed for use with CMW UK sized hole cups. If used with the CMW locking hole cup, this flagpin will lock into place reducing wear from wind rotation. The ferrule also offers good debris relief. The flag pin is made from high quality fibreglass and is 7ft in length and is white and black. The black stripes are made from heat shrink sleeving for increased luxury. A vinyl tape version of this pin is also available at a lower price. It contains a US top for tubed flags. Tubed flags can be purchased seperately.