Dewalt Performance 2 Glove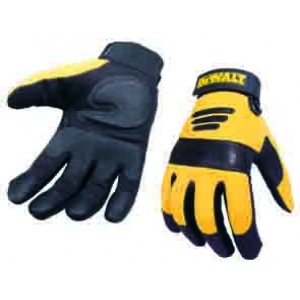 Brand:
DEWALT
Product Code:
N-48-13
Availability:
In Stock
Price (ex VAT): £19.95

Yellow and black gel palm glove with reinforced toughgrip palm and fingers. Reinforced thumb saddle with breathable neoprene between fingers for extra flexibility and comfort. Leather knuckle strap for added protection. EN388.
Ideal for greenkeepers while out working on the course.