Adjustable Tee Mat Frame - 1.5mtr. X 1.5mtr. with Mat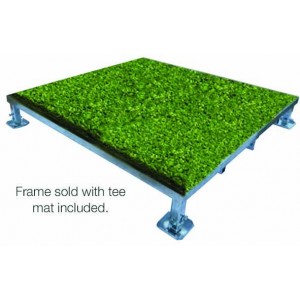 Brand:
CMW
Product Code:
N-07-06
Availability:
In Stock
Price (ex VAT): £649.00

Metal construction, galvanised finish. The frame is portable and comes with adjustable feet, for unlevel ground.
Standard size is 1.5m square.
Supplied with 1.5m x 1.5m nylon knitted crimp mat.