2 FLAG PINS - CLEARANCE SPECIAL - LOT PRICE - UKLM12WBRSS (PACK 029)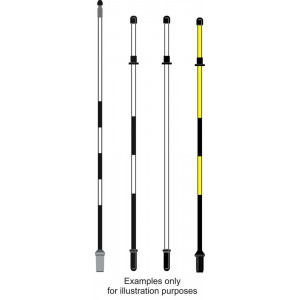 Product Code:
N-97-70
Availability:
In Stock
Price (ex VAT):
£51.60
£25.80
| | |
| --- | --- |
| Discount: | £25.80 |
| Save: | 50% |
VERY SPECIAL ONE TIME OFFER
Unfortunately in our business, from time to time our customers order the wrong flag pins e.g. wrong length, colour, ferrule or flag top. These are then returned to us and replaced with the flag pins they would like.
Since we have 7 different ferrules, 5 different lengths, 3 different top fittings and various colours and finishes, we have thousands of pins combinations. Therefore we can be left with pins for several years until someone orders this particualr pin again.
We are looking to clear space in our warehouse and therefore making these excess pins available to buy an ridiculoulously low prices.
These pins are as good as new but may have some dust or small blemishes.
LOT PRICE contains:
2 UKLM12WBRSS - UK Locking Metal ferrule - 12ft - White and black striped - Spin System top for Tie or velcro flags only
Hole size is for UK sized ferrules only - to fit CMW hole cups (available separately - type code "D-22-01" into the CMW website search bar).
Top is to fit tie or velcro flags only (available separately).
ONLY ONE PACK OF THIS TYPE AVAILABLE. GRAB A BARGAIN AND BUY NOW TO AVOID DISAPPOINTMENT.
£25.80 IS ONLY £12.90 A PIN! THE NORMAL PRICE FOR THESE WOULD BE £51.60!!
Price excludes carriage and VAT at standard rate